Why Fashion Garments Vietnam?
Fashion Garments Co. Ltd (FGL) is one of the pioneering apparel exporters in Vietnam.
Fashion Garments Limited (FGL) takes pride in being one of the key factors for the apparel industry's transformation, by being the 1st FDI to export apparel to USA in 1994 and also the first to develop FOB services in Vietnam. FGL leads in being the most sustainable apparel manufacturing initiative in Vietnam. From a single manufacturing plant with 300 employees, today it has expanded exponentially, with over 10,000 employees in 6 state-of-the-art factories across Vietnam.
FGL is a subsidiary of the Hirdaramani Group of companies in Sri Lanka (www.hirdaramani.com) and LT apparel in USA (www.ltapparel.com).
Hirdaramani Group, now in its fourth generation, has over 125 years of long history in leading many industries. It has a global footprint, with operations in Sri Lanka, Bangladesh, Ethiopia, as well as representative offices in Vietnam, Hong Kong, and Dubai.
                                                                                                Head office  
                                                                                6 Manufacturing Facilities 
OUR CAPACITY
We turn impossible to possible through our well trained staff 
OUR MISSION

01. Employee welfare, engagement and empowerment are at the heart of who we are.

Our employees are the foundation of our business, enabling us to deliver on everything we do as a supplier, customer and partner. We have always been committed to equipping our people with the tools they need to reach their full potential – so that in return we can reach ours as a company.
02. Integrating business, CSR and Sustainability goals strengthens the reliability, stability and competitiveness for our business and those of our customers.
Corporate Social Responsibility and Sustainability are not secondary focuses of our business – they are integrated across everything we do. We are heavily committed to growing our business with no negative environmental, economic and social impacts.
03. A collaborative and partnership based approach to service delivers fully customized solutions, flexibility and efficiency.
Through our unique customer partnership model and commitment to long-term synergies, we provide the highest levels of service and quality.  As a member of the Hirdaramani Group, we have a deep-rooted legacy in building successful and long-lasting customer relationships.
04. Focusing on continuous improvement enables us to deliver innovative product and process solutions across our value chain.
Our commitment to continuous improvement is viewed as a means to improve the efficiency of our operations. Because we are entirely (100%) managed in Vietnam, the process decisions we make are highly integrated, consistent, and self-reinforcing. This enables us to constantly adapt, innovate, and stay ahead in a rapidly changing industry and marketplace.
At FGL, we pride ourselves on being humble, transparent, open-minded, committed, solution-oriented and collaborative as a customer, supplier and employer. Through these values, we focus on:
CREATE THE FUTURE

We should never rest on our laurels. We should start constantly inventing and innovating to keep us ahead. It's about recognizing an opportunity, having an innovative vision, creating a solution and making it a reality.
KEEP IT MOVING

We are agile, quick to respond to needs, coupled with ease of the operation. This is what makes FGL the natural choice to many of our partners. We live in a world of constant change. When issues arise, we need to resolve them with speed and movement. It's about continuous progress, staying on our toes and always moving forward.
STRONGER TOGETHER
Collaboration has been the key to our success and growth. As you know our business is built on a tradition of respecting relationships, collaborating and ensuring the outcomes benefit all. We may not all be blood relatives, but we have to treat our suppliers, employees and customers like they're one of us, and partnering with them on their journey to success.
MAKE THINGS BETTER

We always had the integrity to do the right thing. That's how the business began and why it continues to thrive. As the business world becomes more transparent, sustainability, compliance and equality becomes increasingly important. We strive to continue to make the world a better place.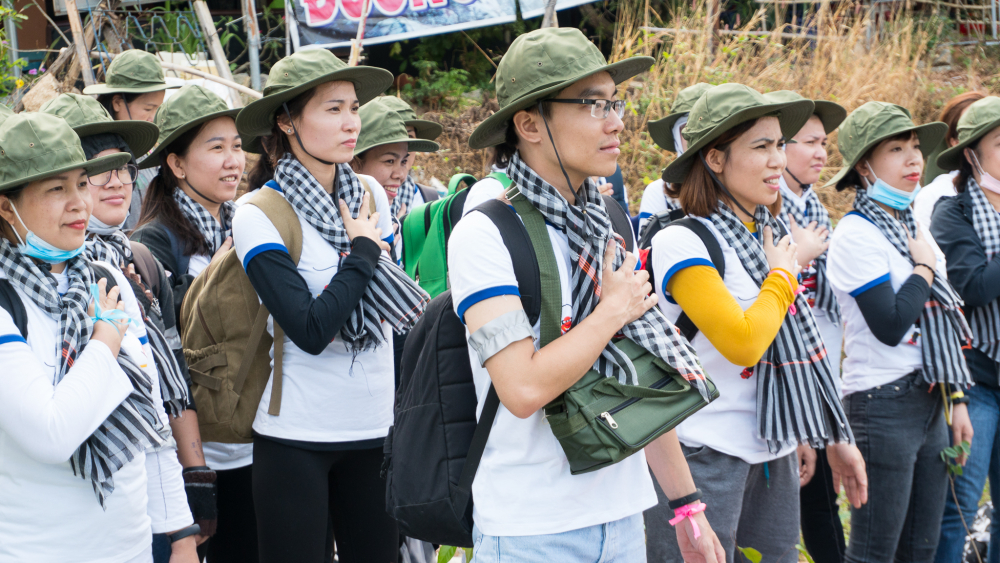 BELIEVE WE CAN
Resilience is a built-in trait in each one of us at FGL. This effectively means that solutions to any problems are responded to in a fast and seamless manner.
Wellbeing is what we care! Towards… Healthy, Wealthy, Happy & Meaningful Lives! 

At FGL, We care for each other, run the risk of feelings, and leave impacts on people and bring happiness.
At FGL, leaders have a vision to secure others so that they can turn their visions into reality.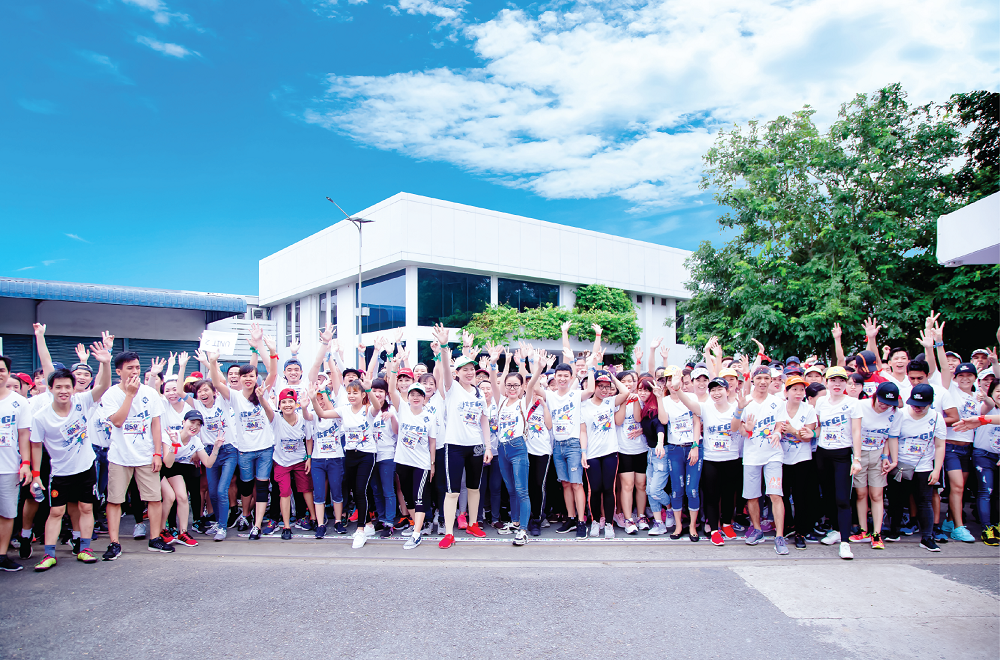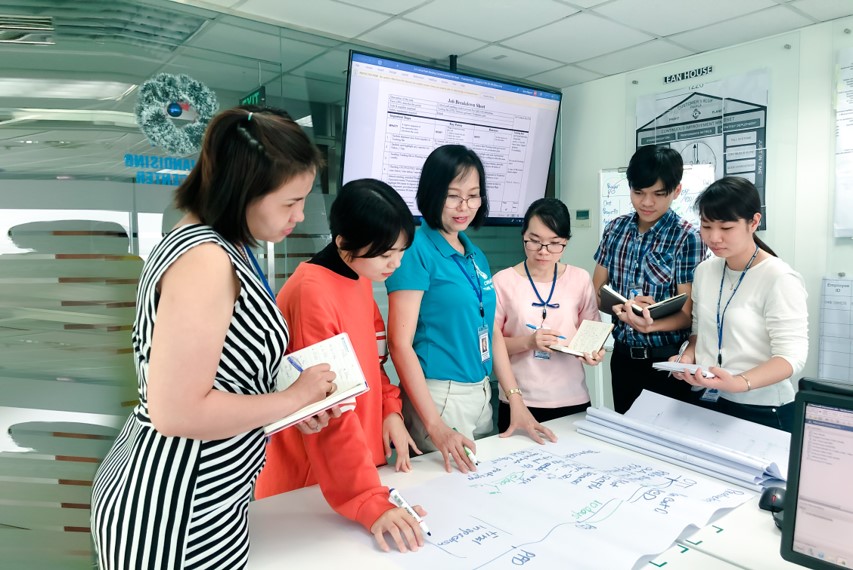 Inside review about Fashion Garments Vietnam
Pros: Near to my house, good working environment, learning culture,

Pros: Very good