Our Community
By: Fashion Garments Vietnam | Posted: Tue, 04/27/2021 - 10:49
We at Fashion Garments believe it is our responsibility to better the communities in which we operate. We also believe that we can only thrive in an environment in which we have a positive impact not only socially, but also environmentally. With these philosophies in mind, we carry out a variety of initiatives and activities throughout the year at each of our plants and offices.
FGL JOIN HANDS TO PREVENT COVID - 19
Vietnam has made extraordinary efforts in preventing the catastrophic impact of Covid-19. We are grateful for the silent heroes in the fight against Covid-19, particularly the Vietnamese doctors who have worked day and night to safeguard people, our families, and colleagues against the new global health threat and make them more assured in daily lives
Given the long-term epidemic, we have taken a small contribution to support front-line hospitals by partnering with our supply chain partners to implement and donate isolation gown.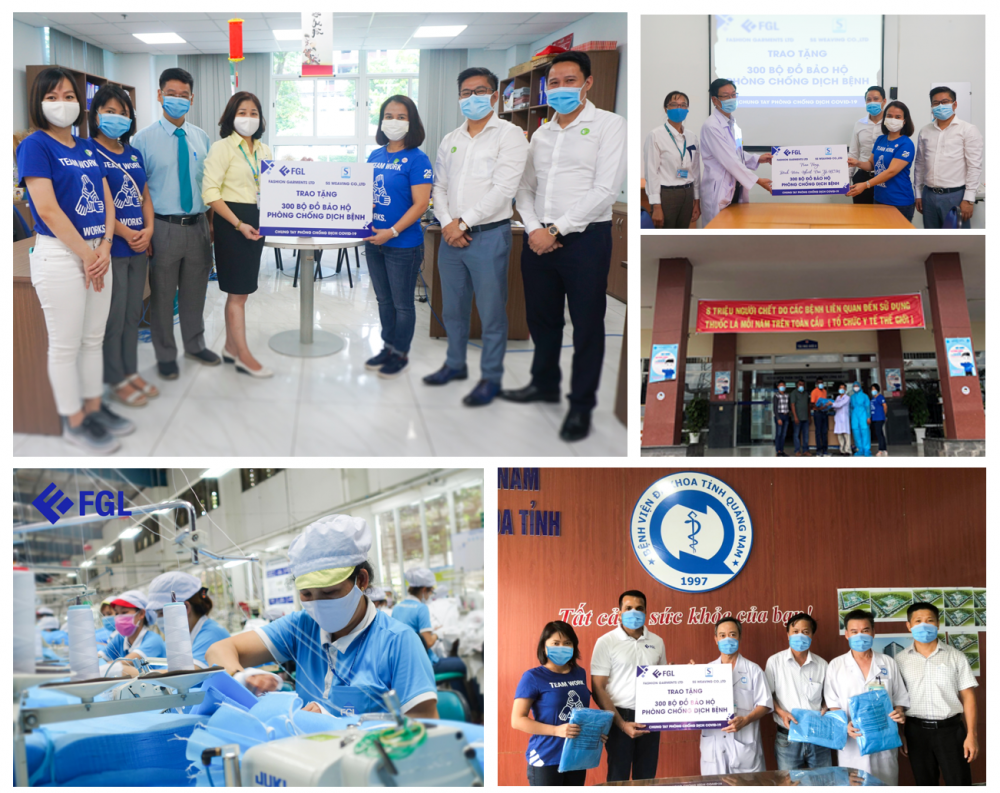 CLEAN WATER TREATMENT SYSTEM – XUAN TAY AREA
Fashion Garments in collaboration with the People's Committee of Xuan Tay Commune, Cam My District, Dong Nai Province held a Ceremony to give a Clean water filtration system to the people at Hamlet 1 Cultural House, Xuan Tay Commune, with the participation of the local authorities, FGL's members and a large number of people there.
The water source is taken from the wells, after going through the pre-filter system to remove heavy metals such as calcium, magnesium, arsenic, etc., will be stored in a 5000L water tank for domestic use. Then, water from this tank will go through RO treatment system (Reverse Osmosis) to remove all impurities, and finally will eventually be treated with ultraviolet UV system to destroy harmful bacteria. In that, the final water quality stored in a 1000L tank is pure, safe and drinkable. The operating principle of the system is operated completely automatically and powered by the solar system.
SUPPORT TO BUILD THE NEW BRIDGE – AN HOA – TAM NONG – DONG THAP
Inauguration of the bridge – 24/03/2021
One of our sustainability commitments is to provide meaningful solutions to the community around us.
This time, we fulfilled a long-held dream by constructing a bridge connecting the two sides of the river at An Hoa commune, Tam Nong district, Dong Thap province. This meaningful act has brought joy and hope to the people of Tam Nong and Hong Ngu communes, both now and in the future. Furthermore, the children have smile on their faces because they don't have the fear of risking their life in the boats.  
CHARITY
For us giving is not Just about making a donation it is about making a difference.